How to Request a Home Visit
As home visits are for those patients who are normally housebound and never leave their house, please only request a home visit if you (or the housebound person you are calling on behalf of) is unwell. Please remember the doctor can see four patients in the time it takes to make one house call. 



Please TRY to call before 10am to request a visit.


The doctor may ask for the patient to be brought to the surgery so that its full facilities are available for tests and treatment.
It is not possible to request a specific doctor for a home visit.
Please give clear directions so the doctor can locate your house. If you have an outside light, please ensure that it is switched on during the hours of darkness.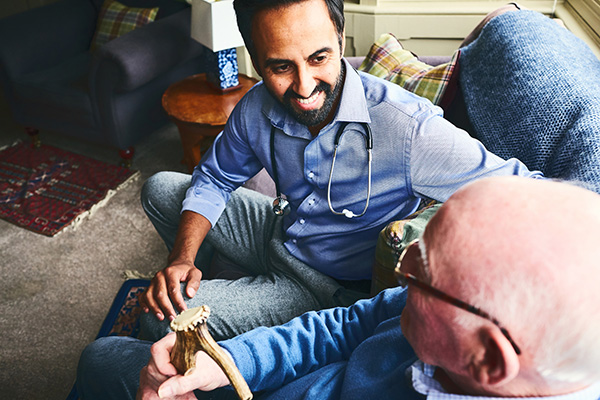 Also, if you have a dog that is not familiar with visitors, please ensure that it is securely locked away.
Non-urgent visits may be postponed until your usual GP is available to visit, the receptionist will be able to tell you when your doctor is available. (Routine visits are planned for the day by 11:30am and take place between 12 noon and 3.30 pm). This guideline applies to weekends and Bank Holidays when the Out-of- hours GP service operates, as well as to normal working days.