Happy Pride Month!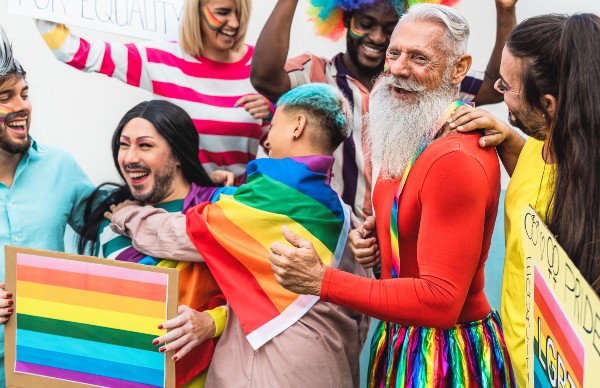 June is Pride month, so we'd like to share some news about the work we do as a team to ensure the care we provide everyone is inclusive.

It is important to remember that Pride started as a protest, and many consider it to still be so – the LGBTQIA+ community face multiple disadvantages, and this can impact their health and their access to healthcare in some instances
LGBTQIA+ = Lesbian, Gay, Bisexual, Transgender, Queer, Intersex, Asexual
This term is intended to be inclusive of everyone who does not identify as heterosexual and cis-gendered.
Census data suggests that around 5-7% of the UK population identify as LGBTQIA+ but recognise this may be an underestimate
We Care Proudly….

All of the team here at Westbury on Trym surgery are proud to provide an inclusive service to our patients. This means we welcome everyone.

We know that some people in the LGBTQIA+ community face greater challenges with mental health, as well as aspects of physical health.
We work with local and national organisations to help make things better where we can…

If anyone would like to ask any questions about anything related to Pride month or the LBGTQIA+ community or would like to talk about anything in confidentiality, Yvette (Dr. Pyne) is happy to chat.
Pronouns!
You may see that people are increasingly wearing pronoun pins, or putting pronouns in their email signatures.
We believe pronouns are important because they indicate how someone refers to their gender identity.
All of our patients are welcome have their preferred pronouns recorded on their medical notes – just ask a member of staff.
Sometimes people get muddled with pronouns, or we sometimes get them wrong – there is some really helpful information on the My Pronouns Website
You may see pronouns such as:
They/Them
She/Her
He/Him
Or sometimes a combination (where some people have a more fluid sense of gender identity) e.g. She/Them
What do we mean when we say…?
Sex – refers to biological development and is judged on genital appearance at birth. 
Gender identity – A culturally-bound, socially constructed internal psychological identification as man/woman, boy/girl or neither. 
Transgender/Trans – An umbrella term used for people whose gender identify and/or gender expression differs from the sex assigned to them at birth. Trans people may or may not decide to alter their bodies hormonally and/or surgically. 
Cisgender/Cis – Used to describe anyone who is not transgender. i.e where sex appearance and gender identity are congruent. 
Trans man – someone assigned female at birth, identifies as male          
Trans woman – someone assigned male at birth, who identifies as female
Queer – this is a pejorative term for strange or different, the LGBTQIA+ community have 'reclaimed' it and now some people use it proudly to signify that they are not cis-gendered or heterosexual.
Local Resources
There are some fantastic organisations based in the UK and Bristol that provide help, support and advice specifically for LGBTQIA+ people (or their families):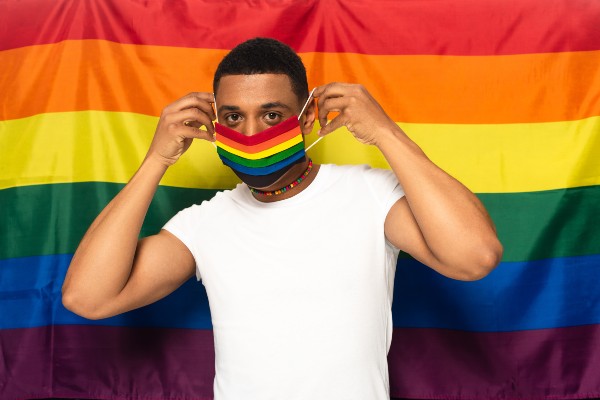 Why Pride is Still Needed…
Sadly, even in this day and age, there is a lot that affects how safe, accepted and loved people from the LGBTQIA+ community feel
Rates of violent attacks in the UK against LGBTQIA+ people has increased since 2015, including in areas like Bristol
Anyone can be an ally to the community
'Active Bystandership' is a way of supporting LGBTQIA+ people when you see something wrong
'Coming Out'…
…is the term used to describe when someone identifies themselves as being LGBTQIA+
It can be difficult process, and can often take a lot of thought and worrying and time
People are often fearful of whether they will be accepted, by their family, friends and wider society
Talking through it can help – and there are some confidential services locally who are great at helping
If a loved one opens up about their sexuality, it is often best to listen (don't talk), and affirm to them that they are accepted and love
Hints and tips when helping a friend or loved one to come out
It is National Coming Out day on 11th October
Published: Jun 14, 2022